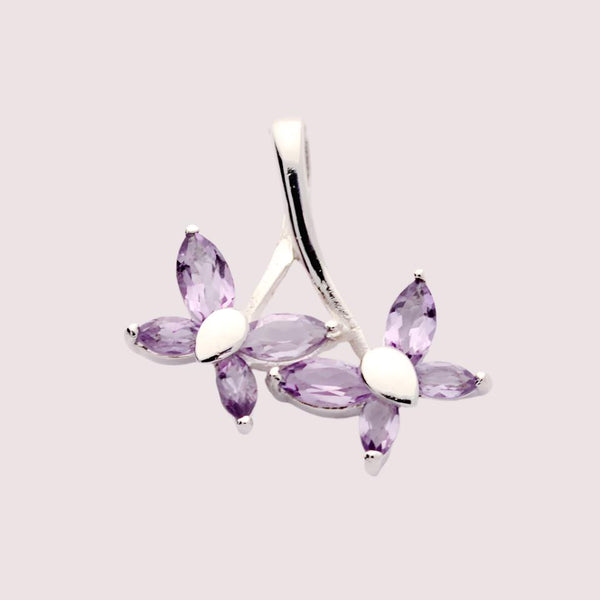 Butterfly Limited Edition
Cute as can be this butterfly.
4 faceted Amethyst.
An inch wide and around a inch long.
There are many symbolic meanings associated with the butterfly. Here are some of them...long life,  young men in love, young maidens and marital bliss, souls of those who have passed away, freedom, fun and joyous times.
Butterflies also symbolize rebirth, new beginning, resurrection, transition, celebration, lightness, time, rebirth after death, etc.